About the Anti-Corruption Helpdesk
The Anti-Corruption Helpdesk meets the professional knowledge and research needs of a variety of stakeholders, providing timely and tailored responses to corruption-related enquiries.
Questions are answered within ten working days in the form of short briefings, drawing on the knowledge of Transparency International's global network of anti-corruption experts and practitioners.
Each answer provides a synthesis of the state of research on a particular topic, lessons learned from case studies as well as practical recommendations for anti-corruption approaches.
Topics cover a wide range of corruption-related issues, from the effectiveness of anti-corruption agencies, to tackling corruption in post-conflict situations, to recent trends in anti-bribery laws.

Who can ask a question?
The service is currently available to U4 partner agencies.

Staff from U4 partner agencies can submit their enquiries to [email protected].

Our partners
The U4 Helpdesk is operated by the Transparency International Secretariat in collaboration with the U4 Anti-Corruption Resource Centre based at the Chr. Michelsen Institute.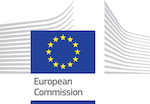 Browse previous helpdesk queries