Anti-Corruption Specialisation: Law Enforcement and Courts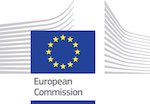 This Anti-Corruption Helpdesk brief was produced in response to a query from the European Commission. The Anti-Corruption Helpdesk is operated by Transparency International and funded by the European Union. 
Query
Are there examples of EU court systems where corruption is dealt with by special prosecution offices and through special courts? Are there also examples where small-scale corruption and high-level corruption cases are dealt with by different courts? Would it be possible to include Romania, Bulgaria and Croatia among the chosen examples? It would also be interesting to have some examples of "old" member states.
Content
1. Specialised law enforcement
2. Anti-corruption courts
3. References
Summary
Specialised law enforcement bodies dedicated to the fight against corruption have been established in several European countries. They often focus on middle- and high-level corruption offences and corruption-related acts committed by high-ranking public officials. Investigators and prosecutors are usually specialised in corruption and financial crimes and have access to special investigative techniques.
Bulgaria, Croatia and Romania have all adopted specialised law enforcement bodies as part of their efforts to curb corruption and end the culture of impunity that permeates these countries. The results achieved so far seem to vary, however.
Only a few countries have also established specialised anti-corruption courts. They often have jurisdiction over the offences investigated and prosecuted by special anti-corruption bodies. These are far less common than specialised law enforcement. In Europe, Bulgaria established a specialised court to deal with crimes committed by organised criminal groups, including corruption-related crimes, but only Croatia and Slovakia seem to have dedicated anti-corruption courts in place. However, there is limited information available regarding the operations and impact of these courts
Authors
Maíra Martini, Transparency International,
[email protected]
Reviewers
Marie Chêne, Transparency InternationalRobin Hodess, Ph.D., Transparency International
Date
04/02/2014
Tags