Combatir la corrupción a gran escala: desafíos y éxitos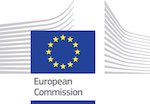 This Anti-Corruption Helpdesk brief was produced in response to a query from the European Commission. The Anti-Corruption Helpdesk is operated by Transparency International and funded by the European Union. 
Query
¿Hay ejemplos exitosos de antecedentes o programas de lucha contra la corrupción a gran escala? ¿En qué se han enfocado principalmente (por ejemplo, transparencia y controles internos o desarrollo de capacidades de instituciones, medidas de persecución penal y/o auditorías forenses, etc.)?
Índice
1. Desafíos que implica combatir la corrupción a gran escala
2. Ejemplos exitosos: ¿dónde y cómo se han conseguido resultados positivos en la lucha contra la corrupción a gran escala?
3. Referencias
Resumen
La corrupción a gran escala implica actos cometidos por personas en los más altos niveles de gobierno o ejecutivos del sector privado, que afectan sustancialmente a la sociedad al distorsionar políticas o funciones del Estado, y permitir que líderes se beneficien a expensas del bien común. Combatir la corrupción a gran escala supone enormes desafíos, y hasta el momento los avances han sido sumamente limitados.
Para combatir esta modalidad de corrupción se requieren una serie de medidas a nivel nacional (en el lugar donde se manifiesta la corrupción) y en el exterior (adonde habitualmente se desvían los activos robados). Estas medidas incluyen desde la adopción de mecanismos y reformas para contribuir a la prevención y detección de la corrupción (como sistemas para la gestión transparente de las finanzas públicas y normas rigurosas contra el lavado de dinero), hasta la aplicación efectiva de las leyes y la imposición de sanciones a funcionarios públicos, empresas y altos ejecutivos involucrados en maniobras de corrupción a gran escala. También se requieren medidas que permitan encontrar y recuperar activos robados.
Las medidas que han tenido éxito parcial en este sentido son aquellas que se adoptaron para hacer frente a los obstáculos que se interponen a la lucha contra la corrupción a gran escala. Incluyen la conformación de unidades anticorrupción especializadas, el uso de instrumentos legales alternativos para recuperar activos y reclamar indemnizaciones, y litigios de interés público, entre otros. 
Authors
Maíra Martini, Transparency International,
[email protected]
Reviewers
Marie Chêne; Finn Heinrich, Dr., Transparency International
Date
31/07/2015
Tags