Corruption et lutte contre la corruption en Côte d'Ivoire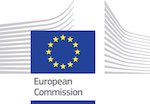 This Anti-Corruption Helpdesk brief was produced in response to a query from the European Commission. The Anti-Corruption Helpdesk is operated by Transparency International and funded by the European Union. 
Query
Nous souhaiterions avoir une vue d'ensemble de la corruption et de la lutte contre ce phénomène en Côte d'Ivoire, en particulier en ce qui concerne les mesures prises pour contrer la petite corruption, la grande corruption et le blanchiment d'argent, ainsi que les acteurs impliqués dans la lutte contre la corruption.
Sommaire
Présentation de la corruption en Côte d'Ivoire
La lutte contre la corruption en Côte d'Ivoire
Bibliographie
Résumé
La Côte d'Ivoire sort de plus de dix ans d'agitation politique et de conflit ethnique qui ont vu le pays plonger dans la guerre civile, culminant avec la violence post-électorale d'après 2010. Une série d'événements qui ont sérieusement éprouvé l'état de droit et l'efficacité de son système de gouvernance. La corruption, elle, demeure endémique et systémique et affecte la société à tous les niveaux. La corruption de la justice ainsi que des forces de police et de sécurité est particulièrement alarmante, en ce qu'elle nourrit une certaine forme d'impunité.
Ces dernières années, Alassane Ouattara a fait de la lutte contre la corruption une des priorités de son mandat de président, avec l'adoption d'un certain nombre de mesures pour relever les nombreux défis auxquels le pays doit faire face en matière de gouvernance. Le décret anti-corruption de 2013 est particulièrement important à cet égard, ainsi que la mise en place de nouveaux services de lutte contre la corruption : la Brigade de Lutte contre la Corruption (2012), la Haute Autorité pour la Bonne Gouvernance (2014) ou l'Unité de Lutte contre le Racket (2014), destinée à mettre fin au racket au niveau des barrages routiers. S'il est encore trop tôt pour juger de l'efficacité de ces mesures, la plupart des indicateurs de gouvernance témoignent de réels progrès ces dernières années en matière de lutte contre la corruption.
Authors
Marie Chêne, Transparency International, [email protected]
Reviewers
Chantal Uwimana, Transparency International
Date
06/05/2016
Tags