Cote d'ivoire: overview of corruption and anti-corruption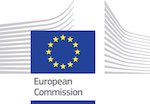 This Anti-Corruption Helpdesk brief was produced in response to a query from the European Commission. The Anti-Corruption Helpdesk is operated by Transparency International and funded by the European Union. 
Query
Could you please provide an overview of corruption and anti-corruption in Côte d'Ivoire, including actions taken to tackle petty bribery, grand corruption and money laundering, and the stakeholders involved in the fight against corruption?
Content
Overview of corruption in Côte d'Ivoire
Anti-corruption efforts in Côte d'Ivoire
References
Summary
Côte d'Ivoire is recovering from more than a decade of ethnic and political turmoil that plunged the country into civil war and post-electoral violence in 2010 and undermined the rule of law and effectiveness of governance institutions. Against this backdrop, corruption remains endemic, systemic, permeating all levels of society. Corruption in the judiciary, police and security forces is an area of particular concern, fuelling a climate of impunity for corruption.
President Ouattara has placed anti-corruption on his political agenda in recent years and taken a number of steps to address the country's major governance challenges. In particular, a presidential anti-corruption decree was passed in 2013, and new anti-corruption bodies – such as the as the Brigade for the Fight Against Corruption in 2012, the High Authority for Good Governance in 2014 and the Anti-Racketeering Unit – were established to fight corruption at checkpoints. While it is too early to assess the effectiveness of these measures to address corruption, most governance indicators point to progress made in recent years to control corruption.
Authors
Marie Chêne, Transparency International, [email protected]
Reviewers
Chantal Uwimana, transparency International, [email protected]
Date
18/04/2016
Tags