Corruption et lutte contre la corruption en Côte d'Ivoire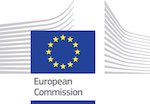 This Anti-Corruption Helpdesk brief was produced in response to a query from the European Commission. The Anti-Corruption Helpdesk is operated by Transparency International and funded by the European Union. 
Query
Serait-il possible de décrire la situation en matière de corruption en Côte d'Ivoire et de faire le point sur les mesures anti-corruption qui ont été prises ?
SOMMAIRE

1. Vue d'ensemble de la corruption en Côte d'Ivoire
2. Structure de la gouvernance et lutte contre la corruption en Côte d'Ivoire
3. Bibliographie
AVERTISSEMENT
La plupart des récents travaux de recherche sur la Côte d'Ivoire se penchent sur la situation politique et sur la guerre civile, sans étudier en détail le système anti-corruption du pays. Les ressources disponibles sur le cadre juridique ivoirien sont par ailleurs limitées.
RESUME
En Côte d'Ivoire, la corruption est endémique et affecte tous les niveaux de la société, comme le montrent les mauvais résultats qu'obtient le pays dans les indicateurs de bonne gouvernance. Les dix années de guerre civile, issues de profondes divisions politiques et de l'absence d'un successeur à Houphouët-Boigny faisant l'unanimité, et le déclin économique qui a suivi, semblent avoir eu pour résultat une corruption systémique accrue et une recrudescence des attitudes prédatrices. L'impunité règne en maître et le système judiciaire est considéré par beaucoup comme dangereusement partial.
Certaines des infrastructures fondamentales en matière de gouvernance font défaut au pays ; le manque de moyens des organes chargés d'appliquer la loi conduit à l'inefficacité du système de gouvernance. Le clientélisme et les réseaux claniques continuent de jouer un rôle central dans la société ivoirienne ; l'administration opère dans l'opacité. La faiblesse des structures de gouvernance devient un obstacle à la réconciliation dans une Côte d'Ivoire toujours en proie à ses divisions.
Authors
Sofia Wickberg, Transparency International,
[email protected]
Date
19/04/2013
Tags