Mozambique: Overview of corruption and anti-corruption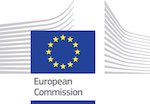 This Anti-Corruption Helpdesk brief was produced in response to a query from the European Commission. The Anti-Corruption Helpdesk is operated by Transparency International and funded by the European Union. 
Query
Can you please provide an overview of corruption and anti-corruption in Mozambique with a special focus on extractive industries and forestry, large-scale activity (multinational) and small-scale/traditional mining?
Content
1.  Overview of corruption in Mozambique
2. Effects of corruption by sector
3.  Overview of anti-corruption efforts in Mozambique
4.  References
Note
This paper draws on a 2012 U4 Helpdesk answer: Overview of Corruption and Anti-Corruption in Mozambique.
Summary
With the establishment of multi-party democracy in 1990 and the recent exploitation of gas and mineral resources, Mozambique is hailed by some as a post- civil war success story. Nevertheless, the country's quality of governance is still poor and corruption is present at all levels of society. Weak public administration standards, a weak judiciary and a lukewarm commitment to fighting corruption have created serious governance problems. Despite recent normative developments, a strong civil society presence, weak implementation, and enforcement of rules and policies in the country, the perception of corruption seems to be getting worse.
Much of the focus on Mozambique is centred on its primary sector industries, namely its gas, petroleum and mineral extraction sector as well as its forestry sector. Despite recent developments aimed at improving transparency, such as Mozambique's status as an Extractive Industries Transparency Initiative certified state, reports in the media still surface about the mismanagement of resource extraction revenues, conflicts of interest in the allocation of licenses or subsidies, and the involvement of public officials in illegal or semi-legal extraction and export of these materials. 
Authors
Maíra Martini; Iñaki Albisu Ardigo, [email protected]
Reviewers
Marie Chêne, Tapiwa Uchizi Nyasulu Transparency International
Date
04/11/2014
Tags