Overview of corruption and anti-corruption in Tanzania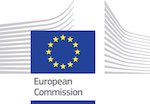 This Anti-Corruption Helpdesk brief was produced in response to a query from the European Commission. The Anti-Corruption Helpdesk is operated by Transparency International and funded by the European Union. 
Query
Please provide an overview of corruption and anti-corruption in Tanzania
Summary
The Tanzanian government under the presidency of John Magufuli has cracked down heavily on corruption. Despite the current anti-corruption campaigns, however, political, petty and grand corruption seem to be endemic in the country. The regime is becoming increasingly authoritarian, resulting in the suppression of dissent, banning of protests, and a crackdown on media and opposition forces. Observers state that populist anti-corruption operations have to give way to initiatives aimed at a systemic and structural overhaul to bring about lasting and meaningful change.
Contents
Background
Extent of corruption
Nature of corruption challenges
Sectors affected by corruption
Legal framework
Institutional framework
Other stakeholders
References
Main points
The incumbent government is cracking down heavily on corruption.
Critics allege that President Magufuli is steering the state towards greater authoritarianism, with little tolerance of dissent.
Citizens perceive that corruption levels have fallen in the country, but many still fear reporting acts of corruption.
Authors
Kaunain Rahman, [email protected]
Reviewers:
Roberto Martinez B. Kukutschka, Paul Banoba and Brian Cooksey, Transparency International
Date
30/09/2019
Tags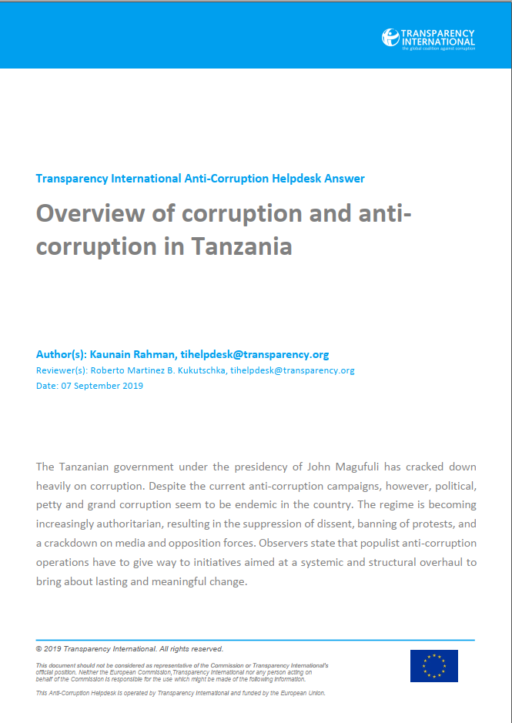 Download PDF
Experts working on this topic
Attiya Waris
Fabiano Angelico
Anne Scheltema Beduin
Related by Country
Tanzania's anti-corruption agency in an international perspective
Best practices in business integrity support provided by investment promotion agencies
Overview of corruption and anti-corruption in Tanzania
Related by Topic
Corruption challenges in small island developing states in the Pacific region
Transparency and governance of natural resource management: A literature review
Evidence on the transit and destination financial centres used for the proceeds of corruption