Overview of Conflict of Interest and Related Offences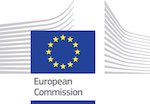 This Anti-Corruption Helpdesk brief was produced in response to a query from the European Commission. The Anti-Corruption Helpdesk is operated by Transparency International and funded by the European Union. 
Query
Could you provide a comparative overview of sanctions imposed in cases of conflict of interest and related offences (abuse of power, trading in influence, fraud in office, etc.), as well as best practices in terms of legislation? What are the practical challenges of prosecuting public officials on the grounds of the conflict of interest laws?
Content
International standards on conflict of interest
Overview of conflict of interest in national laws and policies
Key differences between conflict of interest and related anti-corruption laws
Enforcing conflict of interest rules: practical challenges
References
Summary
Conflict of interest is addressed in the laws and regulations of international bodies and most EU Member States, as well as the US and Canada. Conflicts of interest in the public sector refer to situations in which decision makers are required to decide between a public interest and a personal one. International best practice on conflict of interest (a) requires decision makers to disclose any such conflict of interest, (b) includes mechanisms to manage conflicts of interest, and (c) specifies penalties for non-disclosure.
Conflict of interest is seen as an administrative offence in many countries. As such, rules put in place for conflict of interest generally require lower standards of proof and sanctions for non-compliance are likely to be less severe than penalties for related criminal offences. Nevertheless, oversight mechanisms for conflict of interest rules are frequently weak, undermining the effectiveness of conflict of interest provisions in identifying and preventing corrupt activities.
Related offences such as abuse of power, trade in influence and embezzlement tend to be more commonly found in criminal law regimes, have a higher burden of proof and are often subject to much stricter sanctions. While a lack of studies makes it difficult to assess if these factors lead, in practice, to conflict of interest rules being applied in favour of related criminal offences, anecdotal evidence suggests that law enforcement often sees conflict of interest as an indicator of or precursor to more serious offences.
Authors
Jackson Oldfield, Transparency International,
[email protected]
Date
08/03/2017
Tags