Panorama de la corruption et de la lutte contre la corruption au Bénin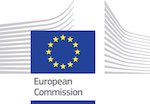 This Anti-Corruption Helpdesk brief was produced in response to a query from the European Commission. The Anti-Corruption Helpdesk is operated by Transparency International and funded by the European Union. 
Query
Nous souhaiterions avoir un aperçu de l'état de la corruption au Bénin et des moyens engagés pour la combattre.
Sommaire
1. Aperçu de la corruption au Bénin
2. Aperçu des efforts de lutte contre la corruption
3. Bibliographie
Résumé
Depuis que Thomas Boni Yayi a été élu à la présidence de la République en 2006 grâce à sa campagne anti-corruption, le Bénin a initié de nombreuses réformes juridiques et institutionnelles. Une nouvelle loi anti-corruption a été adoptée en 2011 et plusieurs institutions anti-corruption ont été mises en place, comme l'Autorité nationale de régulation des marchés publics, l'Autorité nationale de la lutte contre la corruption, la Cellule nationale de traitement des informations financières et le Médiateur de la République. En outre, les droits civils et politiques sont généralement respectés dans le pays. Le Bénin est souvent cité comme la démocratie la plus stable de la région.
Malgré ces progrès, le gouvernement continue de faire face à d'importants problèmes de corruption et de mauvaise gouvernance. La corruption s'insinue à tous les échelons de l'administration et dans toutes ses activités, des interactions quotidiennes entre citoyens et fonctionnaires subalternes jusqu'aux systèmes de grande corruption impliquant de hauts fonctionnaires. De récents scandales de corruption impliquant des personnalités importantes du gouvernement pourraient entacher la crédibilité des efforts de lutte contre la corruption et compromettre la confiance des citoyens dans la volonté politique de véritablement combattre la corruption.
Authors
Marie Chêne, Transparency International, [email protected]
Date
19/04/2013