Réformes de lutte contre la corruption: ce qui fonctionne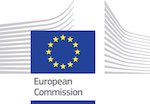 This Anti-Corruption Helpdesk brief was produced in response to a query from the European Commission. The Anti-Corruption Helpdesk is operated by Transparency International and funded by the European Union. 
Query
Existe-t-il des exemples avérés de réformes juridiques ayant eu un impact sur la corruption dans un pays ? Quel était leur axe principal ? S'agissait-il par exemple de la mise en place d'un organisme indépendant, d'une politique de tolérance zéro, d'une loi sur la protection des lanceurs d'alerte, de prévention des conflits d'intérêts, ou d'une augmentation des sanctions?
OBJECTIF
Indiquer aux pouvoirs publics les domaines où les institutions pourraient être renforcées et des réformes mises en œuvre, de manière à renforcer la lutte contre la corruption.
SOMMAIRE
1. Succès et échecs en matière de lutte contre la corruption : synthèse de différentes expériences et enseignements à tirer
2. Exemples de pays ayant réussi leurs réformes
3. Bibliographie
RÉSUMÉ
Il existe peu d'éléments de preuve indiquant si les réformes anti-corruption, et les réformes juridiques en particulier, ont un impact direct sur la corruption. Cela est dû à un certain nombre de difficultés méthodologiques pour mesurer les progrès effectués en matière de lutte contre la corruption.
Pour autant, plusieurs nombreux travaux d'evidence mapping suggèrent que la réforme de la gestion des finances publiques, l'horizontalisation des rapports gouvernants-gouvernés et le travail sur la transparence (liberté d'information, transparence budgétaire et déclarations de patrimoine) peuvent contribuer à mieux endiguer la corruption.
Les réformes réussies nous apprennent qu'il n'existe aucun remède miracle contre la corruption et que certains éléments liés à l'économie politique locale et au cadre juridico-institutionnel sont essentiels à la réussite de toute politique anti-corruption. L'efficacité d'une réforme anti-corruption dépend généralement d'une combinaison d'approches (par la base et par le sommet) et de mesures.
Authors
Marie Chêne, Transparency International,
[email protected]
Date
16/06/2015
Tags