Albania: Overview of political corruption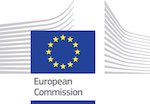 This Anti-Corruption Helpdesk brief was produced in response to a query from the European Commission. The Anti-Corruption Helpdesk is operated by Transparency International and funded by the European Union. 
Query
Please provide an overview of and background to recent measures taken to address political corruption in Albania. We are particularly interested in elections, political party financing, codes of conduct, asset declaration, immunity, conflict of interest and lobbying.
Content
1.  Overview of political corruption in Albania
2.  Elections
3.  Party financing
4.  Immunity
5.  Code of conduct
6.  Conflict of Interest
7.  Asset declaration
8.  References
Summary
Political corruption is a serious and ongoing problem in Albania. Pressed by the European Commission and GRECO's recommendations, the Albanian government has recently adopted a number of measures intended to reduce political corruption in the country. In 2012 it amended the Albanian Constitution to restrict the immunity of high-level public officials, politicians and judges. Other amendments considerably broadened the range of public officials subject to the asset disclosure law and imposed stricter sanctions for violations of the conflict of interest provisions. Legal changes in 2011 brought in new provisions regarding annual funding of political parties, while in 2013 further legislation was passed to improve transparency in party funding.
In spite of recent reforms, political corruption continues to be a barrier to Albania's candidature for EU membership. Despite anti-corruption support from donors, increased public awareness and government promises, the new government's record after its first six months in office has been mixed. It remains to be seen whether anti-corruption measures remain rhetoric, especially when addressing corruption within the ruling coalition's own ranks.
This answer considers challenges and progress in the areas of elections, party financing, immunity, codes of conduct, conflict of interest, asset declaration, transparent governance and the coordination of various anti-corruption agencies.
Authors
Matthew Jenkins, Transparency International, [email protected]
Reviewers
Maíra Martini, Marie Chêne, Finn Heinrich, Transparency International; Inesa Hila, Transparency International Albania
Date
20/03/2014
Tags