Captura del estado: Análisis general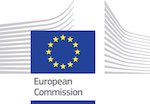 This Anti-Corruption Helpdesk brief was produced in response to a query from the European Commission. The Anti-Corruption Helpdesk is operated by Transparency International and funded by the European Union. 
Query
¿Pueden proporcionar información sobre captura del Estado en un país que aparentemente esté bien administrado? ¿Hay muchas situaciones similares? ¿Qué se puede hacer para comprender más cabalmente el tema e incidir en el sistema para que se oriente en la dirección correcta?
Nota
Esta respuesta se elaboró a partir de otra anterior proporcionada por el servicio de asistencia Helpdesk sobreI "Incidencia de grupos de interés en la definición de políticas" (en inglés).
Índice
1. Análisis general sobre captura del Estado
2. Abordar la captura del Estado
3. Referencias
Resumen
La captura del Estado es una de las formas más nocivas de corrupción, a través de la cual empresas, instituciones o personas poderosas recurren a modalidades de corrupción como el pago a cambio de la adopción de leyes, reformas, decretos o sentencias, así como contribuciones ilícitas a partidos y candidatos políticos, con el fin de influir y determinar las políticas públicas de un país, su contexto jurídico y su economía en función de sus intereses particulares.
La producción bibliográfica sobre captura del Estado se centra en gran parte en los países que anteriormente integraban la Unión Soviética, si bien esta forma de corrupción también se puede hallar en otros países donde políticos y empresas mantienen estrechos vínculos y el nivel de transparencia es muy bajo, como Singapur, Corea del Sur, Estados Unidos y otros países Europeos. El riesgo de captura del Estado podría además existir en países donde fuerzas militares, grupos étnicos o la delincuencia organizada ejercen un vasto poder y utilizan al Estado como un medio de obtención de renta.
La presente respuesta ofrece una aproximación a los principales aspectos relativos a captura del Estado y las reformas necesarias para abordar este fenómeno.
Authors
Maíra Martini, Transparency International, [email protected]
Reviewers
Marie Chêne
Date
12/03/2014
Tags