CORRUPTION AND ANTI-CORRUPTION IN THE PHILIPPINES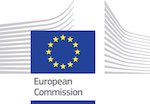 This Anti-Corruption Helpdesk brief was produced in response to a query from the European Commission. The Anti-Corruption Helpdesk is operated by Transparency International and funded by the European Union. 
Query
Could you provide an overview of corruption and anti-corruption in the Philippines with a special focus on the health sector?
CONTENT

1. Overview of corruption in the Philippines
2. Sector and institution specific corruption challenges, including the health sector
3. Anti-corruption efforts in the Philippines
4. References
CAVEAT

This answer focuses mostly on corruption and anti-corruption trends since the regime change following the 2010 elections. As such, there is still relatively little information available that allows for a comprehensive assessment of the impact of the new administration's anti-corruption reforms.
SUMMARY

Since the country's independence in 1946, the Philippines' history has been marked by a legacy of deeply entrenched patronage and clientelist systems, state capture by the ruling elite, and widespread high-level corruption. After decades of perceived corrupt rule, President Aquino was elected in 2010 on a strong anti-corruption platform, raising hopes of inaugurating a new era for the Philippines.
The anti-corruption reforms the new administration has embarked on since the elections have sent a positive signal to the national and international community. Yet, the country faces major challenges of weak administration, inefficient bureaucracy and red tape which are fuelling public sector corruption. In the health sector, this translates into bribery and embezzlement issues in the decentralised medicine procurement processes.
The current government has taken important steps to address corruption in the country. However, given the extent of the challenges that the country is facing, it is still too early to assess whether the proclaimed commitment to counter corruption will bring the expected results.
Authors
Maxime Agator, Transparency International; Marie Chêne, Transparency International ; Maira Martini, Transparency International, [email protected]
Reviewers
Marie Chêne, Transparency International; Robin Hodess, Ph.D., Transparency International
Date
19/04/2013
Tags