Overview of corruption and anti-corruption in Armenia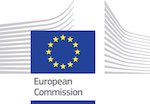 This Anti-Corruption Helpdesk brief was produced in response to a query from the European Commission. The Anti-Corruption Helpdesk is operated by Transparency International and funded by the European Union. 
Query
Can you provide an overview of corruption and anti-corruption in Armenia?
Content
1. Overview of corruption in Armenia
2. Anti-corruption efforts in Armenia
3. References
Summary
Corruption in Armenia is endemic and widespread, permeating all levels of society. The public administration, particularly the judiciary, the police and the health sector, are especially vulnerable to corruption. This situation is echoed by Armenia's poor performance in most areas assessed by governance indicators.
The political crisis that followed the 2008 elections unveiled the need for deep reform of the country's governance structure and sparked a new political will for change in the government. This led to a wave of reforms being adopted with the aim to modernise the state, such as the adoption of an anti-corruption strategy, a new Electoral Code and a new Law on Public Service, among other reforms.
Entrenched corruption, strong patronage networks, a lack of clear separation between private enterprise and public office, as well as the overlap between political and business elites render the implementation of anti-corruption efforts relatively inefficient. What is more, the governance deficiencies of Armenia are made worse by and, at the same time, feed a pervasive political apathy and cynicism on the part of citizens, who do not see an impactful role for themselves in the fight against corruption. A largely controlled media environment further aggravates this situation.
Authors
Sofia Wickberg, Transparency International, [email protected], with the contribution of Varuzhan Hoktanyan, Transparency International Armenia
Reviewers
Dieter Zinnbauer, Transparency International
Date
23/08/2013
Tags