Reformas exitosas en materia anticorrupción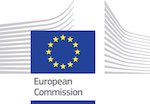 This Anti-Corruption Helpdesk brief was produced in response to a query from the European Commission. The Anti-Corruption Helpdesk is operated by Transparency International and funded by the European Union. 
Query
¿Hay ejemplos exitosos y probados de países concretos que hayan implementado reformas legales que tuvieron impacto en la corrupción? ¿En qué se enfocaron principalmente? ¿Se trató, por ejemplo, de un Ministerio Público con mayor independencia, de leyes sobre tolerancia cero, de normas sobre protección de denunciantes, de medidas sobre conflictos de intereses o de la aplicación de penas severas a los infractores?
Objeto
Aplicar las conclusiones a reformas gubernamentales en áreas en las cuales las instituciones requieran ser fortalecidas o puedan incorporarse cambios, a fin de contribuir a la lucha contra la corrupción en el país.
Índice
1. Qué es efectivo y qué no lo es en materia anticorrupción: examen de evidencias y enseñanzas extraídas
2. Ejemplos de reformas exitosas en países concretos
3. Referencias 
Resumen
Son escasas las evidencias de que las reformas contra la corrupción en general, y las reformas legales en particular, tengan como resultado directo menor corrupción, debido a los desafíos metodológicos que supone medir los avances y el impacto de las acciones contra la corrupción.
No obstante, diversos ejercicios de relevamiento de evidencia sugieren que las reformas en la gestión de las finanzas públicas, el fortalecimiento de los mecanismos para la rendición de cuentas horizontal y las herramientas de transparencia, como la libertad de información, la transparencia en la elaboración de presupuestos y las declaraciones patrimoniales, pueden contribuir a controlar la corrupción.
Las enseñanzas que han dejado estrategias exitosas indican que no existe una única fórmula efectiva contra la corrupción, y que diversos factores de contexto vinculados con la economía política local, así como el marco legal e institucional, son clave para el éxito de las intervenciones contra la corrupción. La efectividad de las estrategias anticorrupción por lo general se puede maximizar cuando se combinan enfoques complementarios (desde el gobierno y desde la ciudadanía), y a su vez se incrementan las probabilidades de éxito mediante la interacción de distintas reformas implementadas simultáneamente.
Authors
Marie Chêne, Transparency International,
[email protected]
Date
31/07/2015