Transparency of court proceedings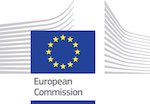 This Anti-Corruption Helpdesk brief was produced in response to a query from the European Commission. The Anti-Corruption Helpdesk is operated by Transparency International and funded by the European Union. 
Query
Are there any established good practices around the world that make the entirety of court procedures — including non-final decisions — publicly available, from the police investigation to the last ruling given by, for example, the supreme court? Apart from any good practices regarding the transparency of court procedures, is there any relevant research on this topic that supports or denies transparency of the courts' non-final decisions?

Main Points
- Transparency in the judiciary leads to increased efficiency and effectiveness and promotes confidence in the judicial system and in the fair administration of justice.
- The legal foundations requiring transparency of court procedures are based on the right to information and the right to a fair trial, which can be found in a series of international human rights norms.
-  Exceptions may justify denying access to court proceedings, such as the protection of law enforcement's investigation and prosecution of a
crime.
- The lack of detailed guidelines in the international normative framework and the juxtaposition of interests and rights which (should) guide governments' efforts lead to uneven but mostly limited progress in the promotion of transparency in court proceeding
Contents
1. Transparency and the judiciary
2. Legal foundations for transparency of
court's proceedings
3. Exceptions to transparency
4. Case studies on judicial transparency
5. References

Authors
Guilherme France


Reviewer: Fabrizio Costantino - Transparency International
Date
14/10/2019
Tags
Download PDF
Experts working on this topic
Ion Nastas
Andrew Guth
Morten Koch Andersen
Related by Country
Bilateral versus multilateral aid and corruption
Influencing governments on anti-corruption using non-aid means
Correlation between corruption and inequality
Related by Topic
Best practices for anti-corruption commissions
REFORMAS NOVEDOSAS CONTRA LA CORRUPCIÓN EN EL PODER JUDICIAL
LIABILITY OF LEGAL PERSONS FOR CORRUPTION