Lutte contre la grande corruption: défis et avancées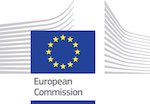 This Anti-Corruption Helpdesk brief was produced in response to a query from the European Commission. The Anti-Corruption Helpdesk is operated by Transparency International and funded by the European Union. 
Query
Existe-t-il des exemples de programmes efficaces en matière de lutte contre la grande corruption?
Sommaire
Les difficultés liées à la lutte contre la grande corruption
Exemples de succès : où et comment la lutte contre la grande corruption présente-t-elle des résultats positifs ?
Bibliographie
Résumé
On parle de « grande corruption » quand des individus occupant de hautes fonctions au sein de l'administration ou des chefs d'entreprise exerçant une influence importante sur la société détournent délibérément l'action publique ou le fonctionnement de l'État à leur profit et au détriment de l'intérêt général. La lutte contre la grande corruption est une entreprise extrêmement délicate et les avancées en la matière sont peu nombreuses.
La lutte contre la grande corruption requiert un certain nombre de mesures, aussi bien dans le pays où l'acte de corruption a été commis que dans ceux où les avoirs volés sont souvent transférés. Il peut s'agir de dispositifs de prévention et de détection de la corruption, tels les systèmes de gestion des finances publiques et les réglementations anti blanchiment d'argent, ou encore l'application des lois et le sanctionnement des élus, fonctionnaires, entreprises et dirigeants impliqués dans des affaires de grande corruption. Il est également capital d'adopter des mesures visant à localiser et recouvrer les avoirs volés.
Les mesures ayant rencontré un relatif succès dans ce domaine visaient d'abord à répondre au défi posé par la lutte contre la grande corruption. Y figurent notamment la mise en place de cellules spécialisées dans la lutte contre la corruption, l'usage d'instruments juridiques innovants pour le recouvrement d'avoirs et l'indemnisation des préjudices, ou encore le recours aux litiges d'intérêt public.
Authors
Maíra Martini, Transparency International,
[email protected]
Date
30/07/2015
Tags