SME business integrity kit
Description
The SME Business Integrity Kit has been created by the Business Integrity Forum of Transparency International Italia, that works with some of the most important Italian companies dealing with legality and responsibility. 
The Kit has been designed to help spread the values of transparency, integrity and anti-corruption and is available free of charge to companies that have commercial or collaborative relationships with other companies who are part of the Business Integrity Forum.
The SME Business Integrity Kit consists of three tools which are only truly effective if the company genuinely commits to applying them and sharing them. For this reason, an annual review regarding the content and methods of use is considered necessary, particularly with regards to personnel information/training.
Authors
Transparency International Italia
Date
17/09/2018
Tags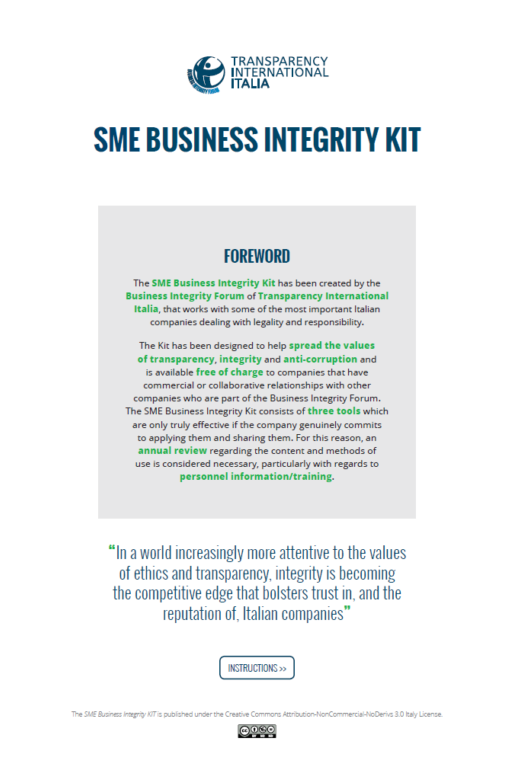 Download PDF
Experts working on this topic
Varuzhan Hoktanyan
Vítezslav Titl
Niklas Kossow
Related research
Anti-corruption and transparency provisions in trade agreements
Malta: Overview of Corruption and Anti-Corruption
Behavioural changes against corruption
Best practices for whistleblowing in sport
Overview of whistleblowing software