Cameroun: tour d'horizon de la corruption et de la lutte conttra la corruption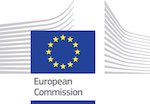 This Anti-Corruption Helpdesk brief was produced in response to a query from the European Commission. The Anti-Corruption Helpdesk is operated by Transparency International and funded by the European Union. 
Query
Pouvez-vous faire un tour d'horizon de la corruption et des efforts de lutte contre la corruption au Cameroun ?
Sommaire
Tour d'horizon de la corruption au Cameroun
Corruption dans le cadre de la gestion des finances publiques
Cadre juridique et institutionnel de la lutte contre la corruption
Bibliographie
Résumé
Le Cameroun connaît de graves problèmes de corruption. Parmi les facteurs qui expliquent que la corruption, sous la forme de pots-de-vin, d'extorsion de fonds, d'évasion fiscale et de manipulations électorales, soit aussi omniprésente, citons la puissance de son pouvoir exécutif, le manque de capacités de son système judiciaire ainsi que la pauvreté largement répandue dans ce pays. Sur le plan de la gestion des finances publiques, le Cameroun a fait peu de progrès pour moderniser son système fiscal ou pour le rendre transparent.
Des initiatives financées par la communauté internationale ont été récemment lancées dans ce pays, mais elles n'ont obtenu que des résultats mitigés et elles ont fait l'objet de critiques importantes de la part d'acteurs nationaux et internationaux. La transparence et la participation à la formulation des politiques des acteurs issus de la société civile et des médias demeurent restreintes.
Authors
Iñaki Albisu Ardigó, Transparency International, [email protected]
Date
30/05/2016
Tags