Declaraciones patrimoniales y de intereses: mecanismos de supervisión, divulgación y sanciones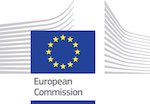 This Anti-Corruption Helpdesk brief was produced in response to a query from the European Commission. The Anti-Corruption Helpdesk is operated by Transparency International and funded by the European Union. 
Query
¿Existe un principio, norma o práctica internacional o de la Unión Europea aceptada que indique que las declaraciones patrimoniales y de intereses efectuadas por funcionarios públicos deban ser divulgadas en todos los casos al público (en ciertas páginas web) y constatadas por una autoridad independiente relevante de manera sistemática o en respuesta a denuncias externas? ¿Cuáles son los principios o prácticas internacionales o de la UE aceptadas que posibilitan sancionar a funcionarios públicos cuando se demuestre la existencia de conflictos de intereses? ¿Qué tipo de sanciones se aplican en esos casos?
Índice
1. Estándares internacionales sobre declaraciones patrimoniales y de conflictos de intereses
2. Mecanismos de supervisión
3. Política sobre divulgación
4. Sanciones por incumplimiento y gestión de conflictos de intereses
5. Referencias
Resumen
Las declaraciones patrimoniales y sobre intereses se consideran un instrumento clave tanto para prevenir conflictos de intereses como para exponer casos de enriquecimiento ilícito. Existe un amplio acuerdo con respecto a que tales declaraciones deben ser presentadas ante un organismo público independiente con suficientes recursos, el cual se ocupará de su revisión. Debido a cuestiones vinculadas con privacidad y seguridad, aún no existe consenso acerca de la posibilidad de divulgar públicamente tales declaraciones, si bien se ha llegado a una posición común que sostiene que los países deberían establecer la obligatoriedad de difundir las declaraciones patrimoniales y de intereses, exceptuando aquella información que se considere violatoria del derecho a la privacidad.
La efectividad de un sistema de declaraciones patrimoniales y de intereses dependerá de un sólido mecanismo de aplicación y de la imposición de sanciones proporcionadas y disuasivas para supuestos de incumplimiento. En el caso de conflictos de intereses, los países deberían adoptar normas que aseguren la gestión adecuada de tales conflictos, así como sanciones cuando estos se constaten, que pueden incluir la renuncia del funcionario o la cancelación retroactiva de las decisiones afectadas.
Authors
Maíra Martini, Transparency International,
[email protected]
Date
12/07/2013
Tags