Overview of corruption and anti-corruption in Ghana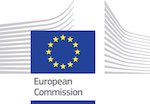 This Anti-Corruption Helpdesk brief was produced in response to a query from the European Commission. The Anti-Corruption Helpdesk is operated by Transparency International and funded by the European Union. 
Query
We would like to have an overview of corruption and anti-corruption in Ghana. We would appreciate to have an analysis on corruption trends and the extent to which the anti-corruption system is working.
Content
1. Background
2. Overview of Corruption in Ghana
3. Anti-Corruption Strategies and Measures
4. References
Summary
Since its return to democratic rule in 1993, Ghana has made progress in consolidating its democracy and is often referred to as a success story of democratisation in Africa. Several administrations since Ghana's return to multi-party democracy have declared their commitment to curbing corruption.
As a result, the legal framework against corruption has been strengthened and efforts have been made to simplify many bureaucratic procedures in order to make the government more efficient and reduce the risks of corruption. Several anti-corruption bodies have been established since the 1990s, such as the Commission on Human Rights and Administrative Justice, the Economic and Organised Crime Office, the Public Procurement Authority and the Policy Evaluation and Oversight Unit.
Despite these efforts, there are still important gaps in the legal framework and the country continues to face corruption challenges. For example, the Freedom of Information Law is still pending in parliament and corruption is still widespread. Patronage networks are deeply rooted and there have been several corruption scandals in public procurement in the past three years. Petty corruption also seems to be on the rise, as reflected by surveys, such as the Afrobarometer and Transparency International's Global Corruption Barometer.
Authors
Roberto Martínez B. Kukutschka, [email protected]
Date
10/01/2014
Tags