2020 SDG16 Data Initiative Report
Description
The SDG16 Data Initiative Global Report series aims to evaluate global progress towards realizing the 2030 Agenda's promise of peaceful, just and inclusive societies. The Global Report provides governments, UN officials, and civil society stakeholders with a resource to help understand progress on SDG16 targets and an evidence base for them to identify gaps and shortcomings in both implementing and monitoring SDG16.
The 2020 Report contains a case study produced by Transparency International that looks at how household surveys can complement governments' SDG 16 monitoring efforts by capturing corruption in a holistic manner (16.5) and illustrating the relationship between vote-buying and trust in government (16.6).

Transparency International's (TI) Global Corruption Barometer interviews ordinary people worldwide and provides periodic nationally representative measures of citizens' experience and perceptions of corruption. This data is not only crucial to tracking progress towards SDG 16.5, but can also be used to provide additional insights on the interplay between corruption and other targets. The TI case study on Latin America and the Caribbean, for instance, finds some evidence that vote-buying, a form of corruption relevant to target 16.5, is negatively associated with citizens' trust in government, itself a proxy for target 16.6 on effective and accountable institutions

Authors
Adriana Fraiha Granjo authored Transparency International's chapter on the relationship between trust in goverment and vote-buying in Latin Amercia and the Caribbean.

The SDG 16 Data Initiative 2020 Report is the product of a collaboration between Transparency International, Governance Data Alliance, Institute for Economics and Peace, International IDEA, Namati, Open Society Foundations, Global Financial Integrity, Results for Development, Saferworld, Sustainable Development Solutions Network, Small Arms Survey, World Values Survey, TAP Network, World Justice Project, PRIO and HiiL.

Date
11/11/2020
Tags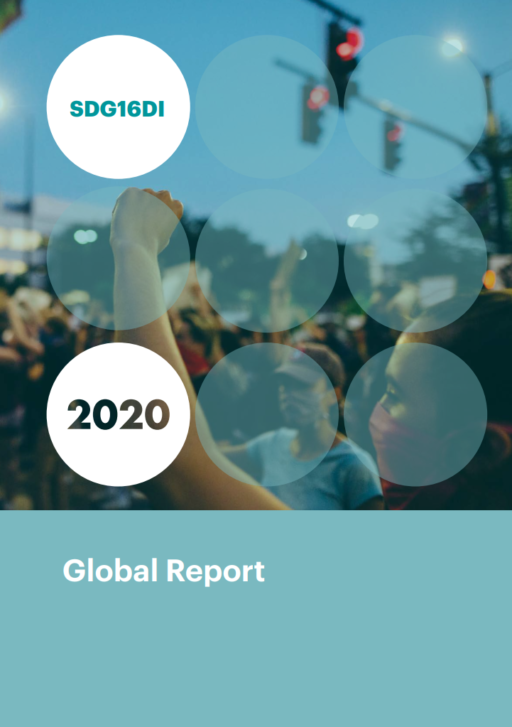 Download PDF
Experts working on this topic
Leila Bicakcic
Simon Jenkins
Digdem Soyaltin
Related research
Managing corruption challenges in humanitarian settings
The role of external auditing in fraud and corruption
Combating illicit financial flows: The role of the international community
Somalia: Overview of corruption and anti-corruption
Overview of corruption and anti-corruption in Somalia