Review of Palestinian Government Policy in Enhancing Revenues and Control Expenditures
Description
Palestine's General Budget Law for any given fiscal year includes a categorized disclosure of the estimated revenues and suggested expenditures for each ministry or public institution. It also determines actual revenues and expenditures for the previous fiscal year as well as the revised estimates for the current fiscal year.

The Law also includes suggestions related to collecting additional revenues through new tax and non-tax procedures, as well as new loans, in order to meet any budget deficit, while taking into consideration the maximum expected deficit.

Furthermore, suggestions stated in the general budget law, which are related to capital projects under implementation, should include an assessment of the actual progress in light of the planned objectives; as wellas give an account of the financial needs for the following few fiscal years. In cases of new capital projects, the budget law should include justifications and implementation details that will enable the Palestinian Legislative Council (PLC) to take appropriate decisions in that regard.
Authors
The Coalition for Accountability and Integrity -AMAN
Date
05/12/2015
Tags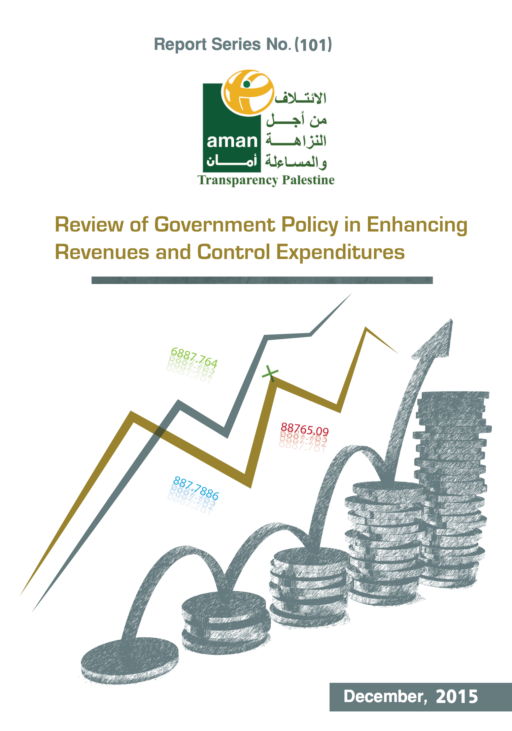 Download PDF
Experts working on this topic
Niklas Kossow
Attiya Waris
David Jancsics
Related research
Honduras: Overview of corruption and anti-corruption
Paraguay: Overview of corruption and anti-corruption
Multilateral development banks' integrity management systems
Kyrgyzstan: Overview of corruption and anti-corruption
Myanmar: Overview of corruption and anti-corruption