Egypt: Overview of corruption and anti-corruption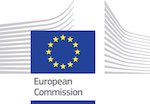 This Anti-Corruption Helpdesk brief was produced in response to a query from the European Commission. The Anti-Corruption Helpdesk is operated by Transparency International and funded by the European Union. 
Query
Can you provide an overview of corruption and anti-corruption in Egypt?
Content
1. Overview of corruption in Egypt
2. Corruption challenges by sector
3. Overview of anti-corruption efforts in Egypt
4. References
Summary
Egypt has entered the fourth year of a period of political instability unheard of since its independence, after massive demonstrations denounced the deep-rooted system of corruption plaguing the country and finally ousted former president Mubarak. The political unrest gave leeway to the security forces, who control significant portions of the economy, to widen their influence and install a military-backed regime. Human right violations, brutality and censorship have been aggravated in the last years, and the security forces operate largely with impunity.
It is challenging to assess whether the level of corruption has increased or declined in the country due to the rapidly changing context, but it is generally admitted that political corruption remains a major problem in Egypt with clientelistic networks playing a central role both in politics and in the economy. Corruption in the country's law enforcement agencies severely undermines the rule of law, and some recent abusive trials give the impression that the judiciary has become politicised.
Egypt has a relatively strong legal framework to prevent and stifle corruption, despite the notable lack of a comprehensive anti-corruption law, freedom of information law and whistleblower protection. The most important problem lies in the implementation of existing legislation. There are numerous institutions playing a role in fighting corruption, but their lack of coordination creates confusion and overlapping responsibilities. On anti-corruption day 2014, the government announced the launch of an anti-corruption strategy.
Authors
Sofia Wickberg, [email protected]
Reviewers
Ghada Zughayar, Lamiaa Transparency International
Date
11/05/2015
Tags