Business Principles for Countering Bribery: a Commentary
Description
This Commentary on the 2013 edition of the Business Principles for Countering Bribery explains the clauses and the changes made to the edition and provides background to its provisions. It also indicates some of the ways in which the provisions can be implemented. Links are provided to tools or publications where further information and guidance can be obtained from Transparency International and other organisations.
This Commentary provides comments and guidance on each of the clauses of the 2013 edition. For each clause, the following information is provided:
Clause: At the front of the section in bold type, the relevant clause from the Business Principles is shown.
Change: A statement of whether the clause has been modified or remains as in the 2009 edition is given.
Description: A description of the topic is provided.
Implementation: Some aspects of good practice implementation measures are indicated.
Further information: Some sections include links to guidance on the topic.
Authors
Peter Wilkinson
Date
31/12/2015
Tags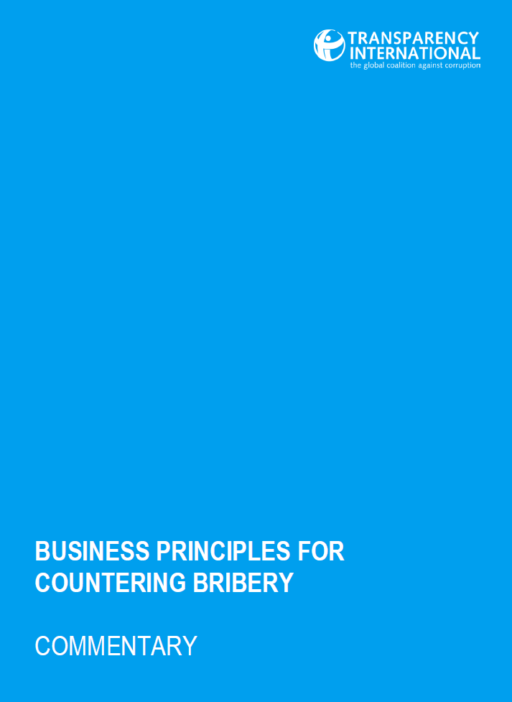 Download PDF
Experts working on this topic
Michael McCall
Sebastian Wegner
Alvaro Ceballos
Related research
Best Practice and Challenges for Whistleblowing Systems in Multinational Companies
Reducing bureaucracy and corruption affecting small and medium enterprises
The role of HR management in the fight against corruption in the private sector
Good practices in preventing corruption in planing and zoning at the local level
Deferred prosecution agreements, plea bargaining, immunity programmes and corruption