Customs corruption in Kazakhstan: a trade mirror analysis
Description
Findings
A mirror comparison of the statistical data of Kazakhstan's trade turnover with 10 countries outside the Eurasian Economic Union for the period 2013-2017 showed differences in the statistics of Kazakhstan's foreign trade with the countries of Asia, the United States and Europe.
The discrepancy of more than 50% indicates the presence in the customs authorities of Kazakhstan of the following signs of corruption as extortion and bribery in order to avoid taxes and tariffs through understatement of exports and excessive invoicing for imported products, as well as the supply of counterfeit goods.
The greatest underestimation of Kazakhstan's imports is noted for ferrous metal products, pharmaceutical, chemical products, plastic products of clothing and footwear, furniture, vehicles, rubber.
Recommendations
Public Foundation Transparency Kazakhstan recommends that the state authorities of Kazakhstan take the following measures to eliminate corruption schemes in the activities of the customs authorities of Kazakhstan: 
 Verification of customs documentation with representatives of the customs service of the partner country. Perhaps it is necessary to arrange such a reconciliation annually. Pay special attention to groups of products with high risk.
Check the country of origin for products from countries where the import is lower than the Kazakhstan data.
It is necessary to raise the question in the whole of the Eurasian Economic Union on how to verify the data and monitor counterfeit goods.   
Authors
Public Foundation Transparency Kazakhstan
Date
04/12/2018
Tags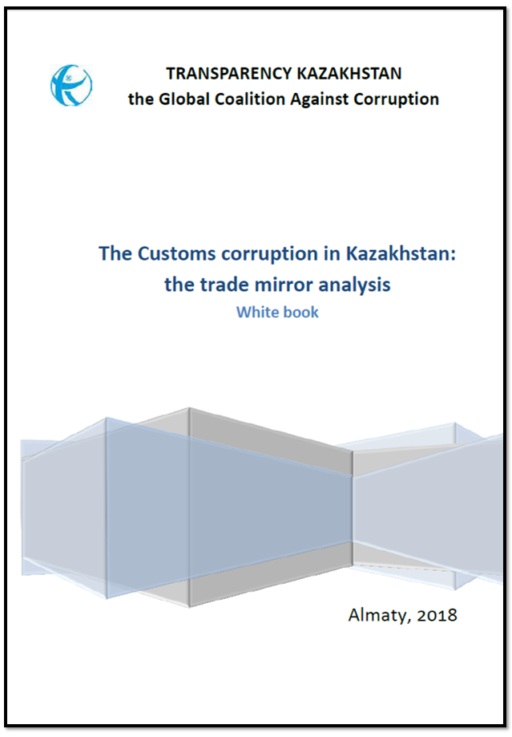 Download PDF
Experts working on this topic
Ejaz Ali
Alexander Elkin
Anton De Grauwe
Related research
Overview of corruption and anti-corruption in the Democratic Republic of Congo
Correlation between corruption and inequality
Liberia: Overview of public procurement
Literature review of impact of corruption on export decisions and FDI
Overview of corruption and anti-corruption in Iraq