Cash Transfers for Social Assistance - Investigative Working Paper
Description
This investigative working paper aims to describe and analyze the environment and system of cash transfers for social assistance supervised by the Ministry of Social Development. The paper will rely on the results and recommendations stated in the report entitled "Areas of rationalization and austerity in  Government Spending", report on "Integrity and Transparency in the Cash Assistance Program in the Ministry of Social Affairs", as well as the guide on "Preventing Corruption in Humanitarian Aid". The paper will also attempt to shed light on cash and social assistance provided by other institutions in Palestine.
Authors
AMAN (Transparency International Palestine)

Date
30/10/2016
Tags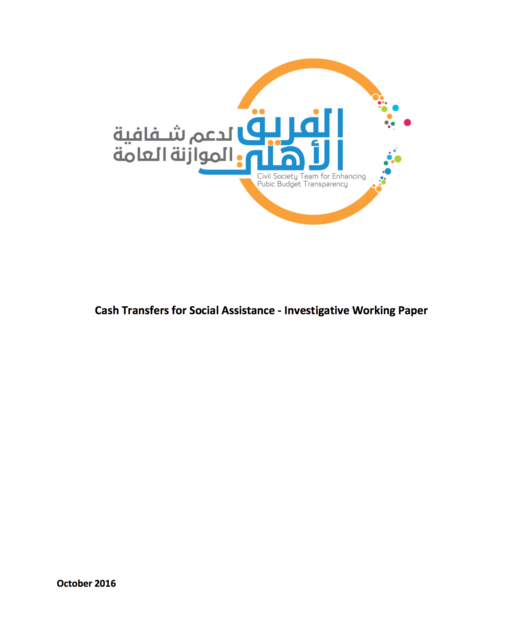 Download PDF
Experts working on this topic
Mihaly Fazekas
Acar Muhittin
Marie-Ange Kalenga
Related research
What works in working with parliaments against corruption?
OVERVIEW OF CORRUPTION AND ANTI-CORRUPTION IN AFGHANISTAN
Overview of corruption and anti-corruption in the Western Balkans and Turkey
Best practices in tax amnesty and asset repatriation programmes
Overview of Conflict of Interest and Related Offences